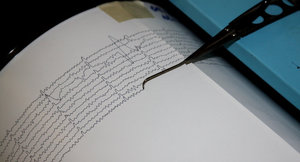 An earthquake of 6.1 magnitude struck off the coast of Fiji on Saturday, the European-Mediterranean Seismological Centre (EMSC) said.
According to the EMSC, the quake was centered 184 kilometers (114 miles) southwest from Nadi, a city on Fiji's main island, at the depth of 60 kilometers.
No tsunami warning was issued. The Fiji Islands are parts of the so-called Ring of Fire, a strip of volcanoes and tectonic faults in the Pacific Ocean, and the area where 90 percent of all the earthquakes occur.