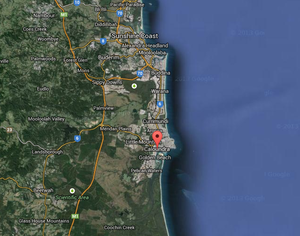 Two mysterious lights spotted in the sky above Caloundra have got the Sunshine Coast talking.
Brett Anderson captured the two lights in an almost four minute long video he posted online.
Mr Anderson wrote that he filmed the lights about 10.45pm.
"There was no sound coming from them, and as you can see, one shot something out of itself and then stopped, while the other one crossed its path then continued on over my head and of into the distance," he wrote.
Another social media post on Facebook indicates the lights were also seen at Bellvista, west of Caloundra.
Donna Radcliffe took to the Sunshine Coast Community Board to see if anyone else saw two bright orange lights in the Bellvista area about 11.30pm.
There was speculation that the lights were space junk burning up or drones.