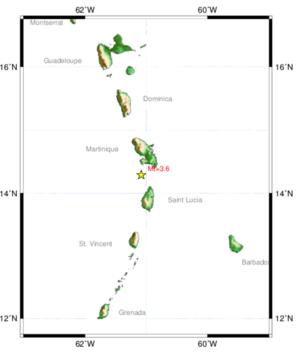 The University of the West Indies Seismic Research Centre (UWISRC) has confirmed that a 3.6 magnitude earthquake was felt in the North of St. Lucia, at around 1:03 p.m.
It was located at 14.29°N and 61.08°W and had a depth of 29km.
Persons in Rodney Bay and Beausejour felt the tremor.