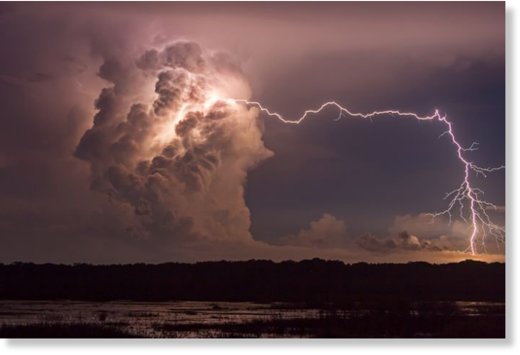 A total of 22 sheep were killed by lightning strike near Nambiyur in Erode district on Monday night.
According to Nambiyur police, K Murugesan, 54, of Onnankuttai near Nambiyur is a farmer rearing 40 sheep, goats and five cows in his fertile land. M Kannammal, Murugesan's wife had taken the sheep and goats to graze. On Monday evening, there was a drizzle with lightning and heavy thunder across Gobichettipalayam taluk. Due to the rain, she tied the cattle to a coconut tree nearby. A few goats were returned to the enclosed pen.
However, lightning struck, killing 22 sheep
. "I saw it happen right in front of my eyes," said Kannammal. She herself had a narrow escape from death, she added.
Neighbours who witnessed the incident, immediately alerted Nambiyur police and veterinary doctors. Meanwhile, Anjanur VAO Shanmugam, revenue inspector Logeswaran also visited the spot and estimated the loss.
Veterinary doctor Dr. Gokula Krishnan performed autopsy on the spot on Tuesday morning. Later, all the 22 sheep were buried in the land the same evening.