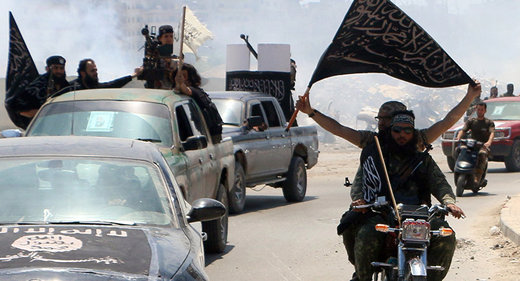 The US-led coalition is combating only Daesh terrorist group in Syria, Pentagon spokesman Army Col. Christopher Garver told reporters on Tuesday.
He also said Pentagon refuses to confirm whether Russia hits al-Nusra Front terrorists' targets in the country.
When asked whether he can confirm that Russia hits Nusra Front in Syria, Garver said, "No, we're not watching that. I'm not going to confirm that. The coalition is fighting Daesh."
"We certainly know that al-Nusra, or whatever they are calling themselves today, are operating there, but they are not who we are fighting. We are fighting against Daesh," the spokesman added.
The Russian Defense Ministry confirmed earlier in the day its Tu-22M3 long-range bombers and Su-34 strike aircraft took off from the Hamadan airfield in western Iran to stage airstrikes in Syria against Daesh and Jabhat Fatah al-Sham, formerly known as al-Nusra Front. Both terrorist groups are outlawed in Russia.