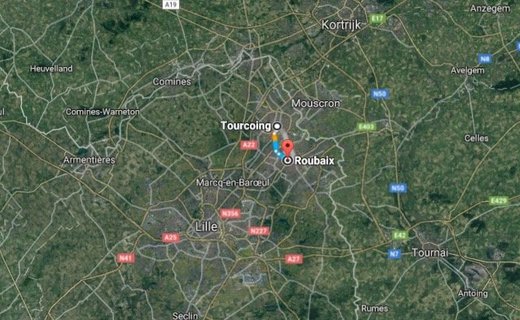 Comment: With such a small amount of information it is hard determine what might be the source of these explosions or booms. They might be a result of the increase in fireballs or a sign of some earth changes.


A loud explosion has been heard in the cities of Tourcoing and Roubaix near Lille in northern France, not far from the border with Belgium, local residents say. Only few details were immediately available. (more)
The incident happened just before 3 a.m. local time on Friday when residents in Tourcoing, as well as other places in the area, reported hearing a loud explosion followed by a smaller boom. Scores of witnesses took to social media to write about what they heard.
The blast appears to have happened on a truck carrying gas cylinders, though there was no immediate confirmation from emergency services. There have been no reports of casualties and there are no indications that the incident is linked to terrorism.
The explosion in France was also heard in communities on the
Belgian side of the border.
We're working to gather more information about what happened.