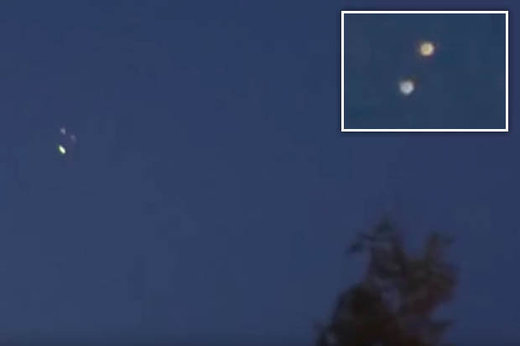 Incredible footage of bizarre glowing lights appearing to interact with each other in the night sky has baffled viewers after it was posted online.
Filmed by a security guard in the skies above Fairbanks, Alaska, the four minute video shows a large brightly-glowing light hovering in the clear night.
The strange object appears to glow brightly and then fade, flashing gently before turning orange.
Suddenly the object fragments and a circular light zooming out of the bright orange hue before disappearing.
Around halfway through the clip, the main circular light splits into three small objects to form an eerily perfect triangle.
Viewers were left flabbergasted by the strange apparitions in the sky.
YouTube user Mike Samoyloff said: "At first I thought drone, but that soon turned to WTF!"
"What are these things?!"
William Cleary agreed: "We saw something very similar here in Colorado, US.