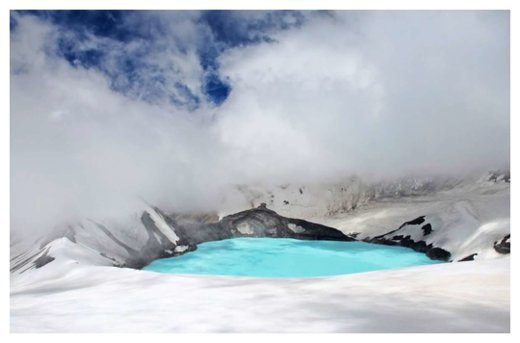 Temperatures have risen to a 16-year high and surface activity has been reported at Mt Ruapehu's crater lake in the central North Island.
A tourist flight over the lake on Saturday afternoon reported vigorous steaming of the surface, which was also disturbed by upwelling bubbles.
GNS duty volcanologist Brad Scott said although these signs hadn't been seen in recent years, the same sort of activity had been observed when temperatures rose over 40-42C.
Crater lake temperatures have been rising since late 2015 and have now reached 44C, the hottest recorded since the new lake was established post 2000.
A swarm of volcanic earthquakes reported beneath the surface late last month has stopped, although volcanic tremor has increased slightly this week.
Volcanic tremor is always present at Ruapehu, although the level varies and doesn't necessarily indicate an upcoming eruption.
GNS Science volcanologists regularly monitor Mt Ruapehu, an active volcano at the southern end of the Taupo Volcanic Zone.