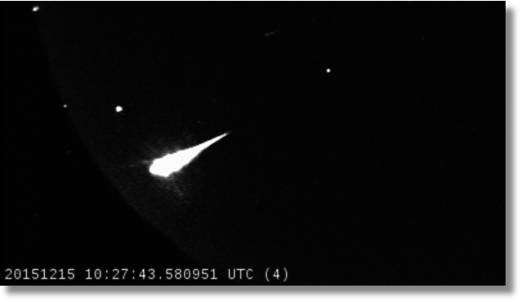 A bright light seen in the skies from Madison County early Tuesday morning actually originated more than 300 miles away.
WAAY 31 viewers reported seeing the bright fireball in the sky from Madison Tuesday morning.
The fireball was captured by one of the NASA Meteoroid Environment Office's cameras at 4:27 a.m. as it passed over South Carolina.
Dr. Bill Cooke with NASA's Meteoroid Environment Office said the object was an estimated 4-5 inches in diameter and probably weighed about five pounds.
You can watch the video below: