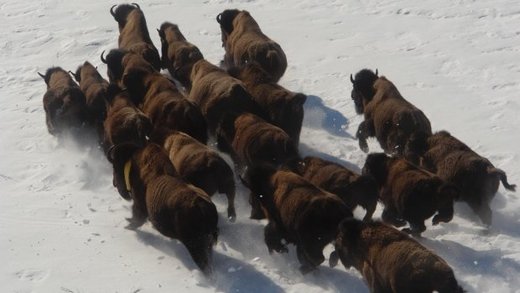 The Mounties are warning the public about "a herd of buffalo" running loose near Tisdale, Sask.
On Friday, a herd of as many as 100 animals was seen crossing Highway 35, about 30 kilometres south of the east-central town.
The buffalo, or bison as they are more properly called, have also been spotted on grid roads in the area in the rural municipality of Barrier Valley.
The RM says it's working on a plan to corral them to eliminate the risk to the public and motorists.
It's asking the public not to chase or scare the animals, as it will make capturing them more difficult.
Instead, people who spot any loose bison are asked to call the RM at (306) 323-2101.
Drivers are also being warned to drive with care and take extra precautions until the situation is resolved.
There was no immediate word on where the bison came from
.