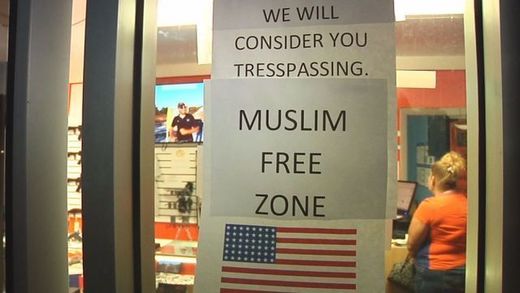 A federal judge has dismissed a complaint filed by a Muslim advocacy organization claiming that an Inverness gun shop violated the Civil Rights Act by declaring itself a "Muslim-free zone".
The suit had demanded an injunction against Florida Gun Supply to prohibit it from discriminating against Muslims and others on the basis of religion. The Florida chapter of the Council on American-Islamic Relations (CAIR) filed the suit against Florida Gun Supply in July after the store's owner Andy Hallinan enacted a Muslim-free zone.
Hallinan has since posted another video to his store's You Tube channel in response to the ruling. The UK Patriots News is out! "I think the judge understands that freedom of speech prevails and this is American and I have a right to sell guns to whomever I please", Hallinan said. "There are simply no facts grounding the assertion that Plaintiff (CAIR) and/or one of its constituents will be harmed." "We laid out the evidence, and the evidence very clearly showed that I did not discriminate".
CAIR's Florida Executive Director Hassan Shibly said,
"The judge simply said that we didn't have standing because nobody from our organization actually went and got service denied...If somebody from the Muslim community were to go and get a denial of service, then Andy will be liable". That could well bring the case back to court.

The store is now offering a "MFZ" (Muslim Free Zone) bumper sticker and shooting targets showing a skeleton wearing a white robe, beard and turban.