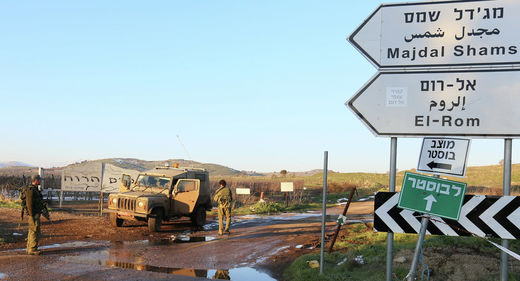 An aircraft of the Russian Aerospace Forces task unit deployed to Syria entered by mistake the Israeli-controlled airspace over Golan Heights and left it, Israeli Defense Minister Moshe Yaalon reported.
According to the minister, the military communication channel between Russia and Israel was used to settle the situation.
"There was a minor mistake, and the pilot entered our airspace for 1.6 kilometers. We immediately contacted him, he changed his route and flew back to Syria," the minister said Sunday.
He did not say when the incident took place.
Earlier, the Russian Defense Ministry said that Russian and Israeli Air Forces were conducting trainings to maintain flight security over Syria. They also established a hotline for sharing information about flights in Syrian airspace.
"Since Russian jets are not going to bomb there is no need to shoot them down," Yaalon said.
"Just as we do not interfere in their mission in Syria so they create no problem for us with our flights," he pointed out.
He added that in accordance with the agreement on preventing collisions in the sky over Syria, Russia must notify Israel about its flights near the Israeli border.
"We established an open communication channel to avoid any collisions. They notify us when they fly near Golan Heights," Yaalon said.