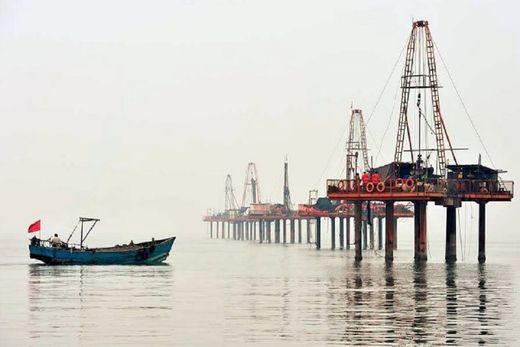 Chinese marine geologists have discovered about 500 tons of gold under the seabed in the East China Sea, local media reported.
The first undersea gold reserves and the largest gold deposit found in China was discovered after three years of investigations near Sanshan Island in east China's Shandong province, 1.2 miles below sea level, the
South China Morning Post
newspaper reported Tuesday.
The new-found deposit is currently valued at over $16.4 billion and is estimated to hold at least 1,600 tons of gold, according to the newspaper.
The gold mine is located near the city of Laizhou, which is home to the largest gold deposits in the country.
In May, China proposed to India that the two countries start several joint mining projects to explore the Southern Indian Ocean's seabeds for precious metals, including gold and silver.