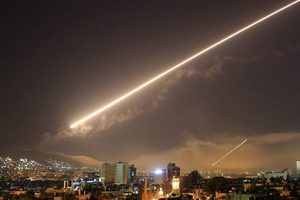 Syrian air defense systems protecting Damascus - the oldest continuously-inhabited city on Earth - from Western airstrikes, 14 April 2018
All truths are easy to understand once they are discovered; the point is to discover them.
- Galileo Galilei
Recent Comments
Also lavender infusion and GABA are helpful.
---
Great article Andres and kudos for pointing out Vanessa, Sarah and the Syrian Girl. It is simply amazing how far MSM and the PTB will go to keep...
---
And let's not forget Citizen Halo ;) [Link]
---
Obviously there will be no peace in the middle east before the big players like us/ru/iran/israel/sa comes on better terms/start talking directly...
---
oh dear, yes reaching more people is not such a good idea./s Too bad people here don't like the music. Can't say I like it. So? Maybe SOTT should...