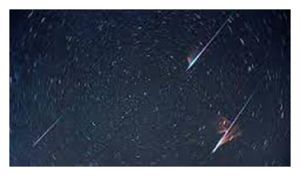 Uruguayans scientists today revealed the characteristics of a meteorite that fell on a house in the town of San Carlos, a fact that was hidden for nearly a month.
On September 18,
the fireball, of an estimated weight of 700 grams, perforated the light roof of the house and destroyed a bed and a television set, according to experts of the Faculty of Science at the University of the Republic.
The reason why the unusual fact was hidden until now is unknown, although the owners of the house and their neighbors reported to researchers at the Department of Astronomy of the Faculty of Sciences.
However, the experts confirmed, that the 'space rock' is indeed a meteorite, since it has slight magnetism and black crust due to the high temperatures generated while entering the atmosphere.
It also presents marks simulating fingerprints, called regmaglypts, on the surface, produced by the molding of hot air on the rock.