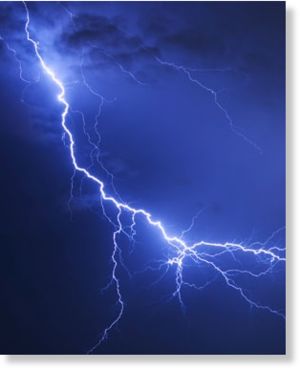 The aunt of two sisters, who were struck by lightning while asleep in their home on Monday, said she desperately tried to save them.
Sindi Khanyile, 22, and her sister Zandile, 31, were struck by lightning in their home in uMshwathi, Wartburg.
Speaking to News24, their aunt Tholakele Khanyile said she had tried to help the two women.
"When I came into the home I tried to give them first aid. Then an ambulance arrived and they were declared dead.
"The family is having a very hard time trying to cope with this. It was all so sudden and they were so young. They helped us out all the time."
The Inkatha Freedom Party said it had suffered "a great loss" with the death of the sisters, who were both party members.
IFP national chairperson Blessed Gwala said the IFP saw great potential in the deceased party members.
"This is a terrible tragedy that has befallen the residents of uMshwathi. The loss of such young lives is tragic and untimely. We pray for their family and friends and hope that such a tragedy will not befall any community again.
"This is indeed a dark day for the community of uMshwathi. To lose loved ones is never easy to bear and this double tragedy must be very stressful and difficult to cope with."
IFP chairperson in uMshwathi Mzwandile Majozi said the party's senior members would visit the Khanyile family on Tuesday.