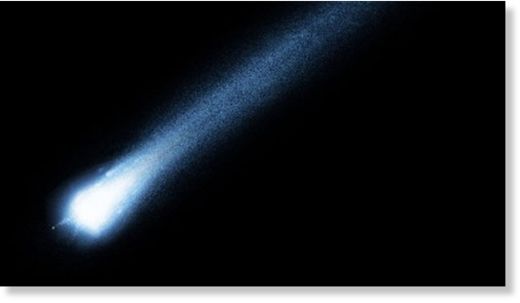 Meteor like unidentified object did enter the Sultanate's atmosphere on Wednesday night, however it is not clear whether it landed in Oman or not, according to Saleh Al Shidhani from the Oman Astronomical Society,
Locals in Wilayat of Yanqul in Al Dhahira Governorate reported that they witnessed Meteor like object and also heard the crash.
Speaking to
Times of Oman
, Saleh Al Shidhani from the Oman Astronomical Society, said, "Based on the information we have gathered currently, we can't confirm whether it was a meteorite or not."
"We are also not sure whether it landed in Sultanate, but it definitely passed through the atmosphere. But we don't know where it landed exactly," he further added, saying that the object passed through Al Dhahira Governorate and probably continued to the United Arab Emirates.
"The villagers had conflicting stories where some of them said they had heard the explosion when others denied it. We will send a team to that region and question the witnesses and investigate the matter," said Al Shidhani.
Oman is a favorable destination for meteorite expeditions and collectors where the gravel plains in the Dhofar and Al Wusta regions of the Sultanate had yielded over 5,000 meteorites as of the middle of 2009 of both Lunar (Moon) and Martian (Mars) meteorites.
The Sultanate has proven to be extremely important for scientists as the land became a source for rare meteorites.
Some meteorites worth mentioning are Sayh Al Uhaymir 051 (SaU 51), Sayh Al Uhaymir 094 (SaU 94) and Dhofar 019, which are all Martian meteorites.
Over 22,000 meteorites have been discovered in the world where over 180 of them are Omani consisting of both Lunar and Martian meteorites.
However, a law has passed deeming the collection of meteorite from the Sultanate a crime as it is considered a national treasure to the country.