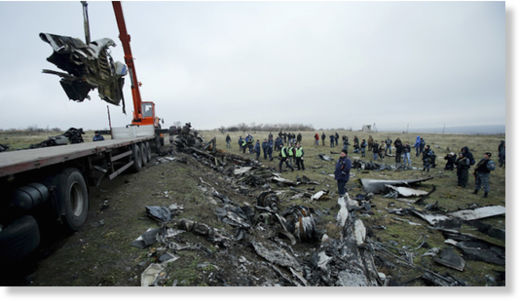 Investigators probing the downing of MH17 flight told RT that they cannot confirm that fragments found in eastern Ukraine are from a Buk missile system, refuting media reports that the parts belong to a Russian surface-to-air complex.
On Tuesday, the Joint Investigation Team (JIT) released a
statement
saying that it is investigating "several parts, possibly originating from a Buk surface-air-missile system."
Following the release of the report, numerous media reports indicated that it was a "Russian" or "Russian-made" missile system - something JIT spokesman Wim de Bruin rejected to RT, stressing that "it's too early to draw any conclusion at this moment."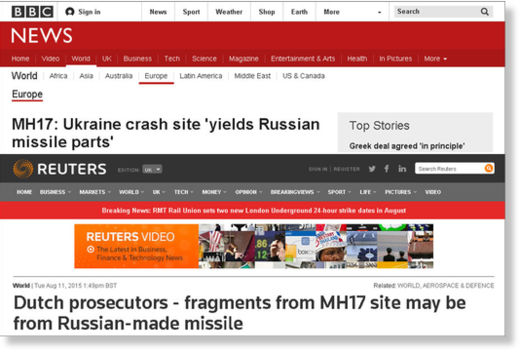 He described the whole procedure as a "forensic investigation to establish whether these parts...were parts of a Buk [missile] system or not" and added that it is difficult to set the deadlines for the final report to be presented.
The one thing the JIT is absolutely sure about, de Bruin said, is that "those parts were found in eastern Ukraine."
JIT said in its statement that "at present the conclusion cannot be drawn that there is a causal connection between the discovered parts and the crash of flight MH17."
The fragments "possibly" originating from a Buk surface-air-missile system were discovered during a recovery mission in eastern Ukraine and are in possession of the investigators.
Dutch prosecutors say that the parts found at the site "are of particular interest to the criminal investigation as they can possibly provide more information about who was involved in the crash of MH17."
Malaysia Airlines Flight MH17 from Amsterdam to Kuala Lumpur was brought down over war-torn eastern Ukraine July 17, 2014, killing all 298 people on board.