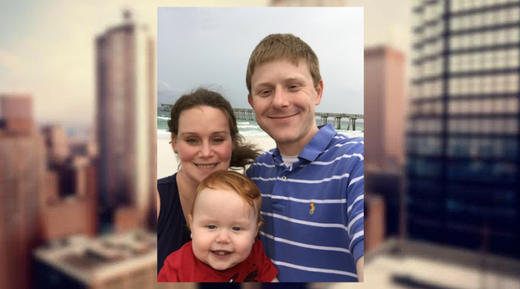 A Memphis man died in police custody in Southaven Saturday night after reportedly being hogtied and telling officers he was having trouble breathing due to asthma.
Troy Goode, 30, of Memphis, died at Baptist Memorial Hospital in DeSoto Saturday night, two hours after being detained by the Southaven Police Department, according to Tim Edwards, an attorney for Goode's family.
Goode and his wife, Kelli, attended a Widespread Panic concert in Southaven Saturday night. Goode was intoxicated, Edwards said, and the couple left the event. According to Edwards, while Goode's wife was driving, Goode "unexpectedly" exited the vehicle and began acting "erratically." "There was not any violent conduct," Edwards said, "just erratic."
An unknown passerby called police. When police arrived on scene, they took Goode into custody, hogtying him and placing him face down on a stretcher, Edwards said. Goode, who had asthma, reportedly told police he was having trouble breathing throughout the incident.
Chief Tom Long of the Southaven Police Department said when his officers arrived on scene, they were told Goode was having an "alleged LSD overdose." "The officers on scene and ambulance personnel and hospital personnel felt like the information of the alleged overdose fit the protocol that they were seeing of his actions," Long said.
At least one video of the arrest exists, Edwards said. David McLaughlin, a Memphis attorney, posted a video of the arrest on YouTube Monday.
McLaughlin was eating dinner with his family when their waitress alerted them to situation outside in the parking lot. McLaughlin said he looked out the window and observed a man, later identified as Goode, conversing with police. McLaughlin said he observed what appeared to be the police officer giving a directive to Goode. Goode appeared to back away from the officer and was acting "erratic," McLaughlin said.
McLaughlin, who has experience in civil rights lawsuits, then went outside the restaurant where he claims he saw Goode on the ground and an officer on Goode's back. McLaughlin momentarily went back inside the restaurant to pay the bill before walking back outside with his family. When he returned outside, McLaughlin said paramedics had arrived on scene and Goode was "hogtied" on a stretcher.
"Paramedics arrived on scene, and I see them put him in a four-point restraint or hogtie, I don't know how else to describe it," McLaughlin said.
"His legs were crossed, pulled back, by my vantage point, his hands were pulled back, and I think affixed to at least one of his legs," McLaughlin said. "He looked to me like he was struggling or convulsing or both. He appeared to be in distress to me."
McLaughlin's son, Brady McLaughlin, began recording the incident. "He just had the presence of mind that this might be important," McLaughlin said of his son. "You hate to video someone at the lowest point in their life, but I'm always concerned with how police are policing." McLaughlin said he's glad his son videotaped the incident but regretted they did not do more to help.
"I'm very glad that there is at least some sort of independent document of what was going on with him and that he was alive when he went into the ambulance. I wish we had done more in terms of questioning the officers' decision to put him in that position but we didn't because we didn't want to interfere with a police situation."
Goode's body will be sent to Jackson for an autopsy and toxicology report. Edwards said he is not yet accusing the police of wrong doing but has some serious questions. "I don't know the cause of death, and I'm not going to speculate on it nor am I going to point the finger at this point in time," he said. "We don't know what happened in between the time the police took him off and the time the family was notified."
He added, however, "There was no threatening behavior. No police officer was threatened in life or limb."
A graduate of the University of Memphis, Goode worked as a chemical engineer. He and his wife had a 15-month old child.
Edwards said it's unfathomable that Goode went to a concert with his wife and, less than two hours later, he's dead.
"He was fully employed, quite bright, he was not a physical threat; he weighed 160 pounds. It's just inconceivable as to why he goes from being a concert-goer to dead within a short period," Edwards said. "This is a guy who was chemical engineer. He's taken into police custody and he's dead."