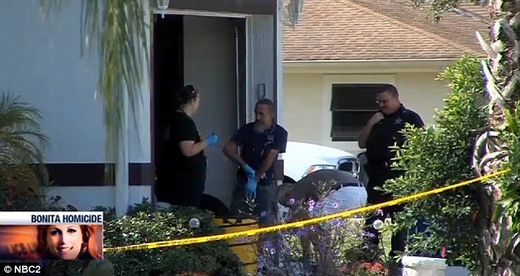 Mysterious spate of deaths rattle medical community
The recent death of a holistic practitioner in Florida is concerning residents and medical experts alike, as it is the third death of an alternative doctor in almost as many weeks.
On Monday morning, police found the body of
Dr. Teresa Ann Sievers, 46, at her home in Bonita Springs
after she failed to arrive at work. Dr. Sievers headed a
health and wellness practice in Estero, Florida, which focuses on restorative healing through a variety of non-pharmaceutical treatments.
Detectives say they're treating the incident as
a homicide,
although they are not revealing to media how she was killed, nor if they think it was a random or targeted attack. "We don't know anything but that she was murdered," Sievers' sister, Annie Lisa, told
The News-Press
.
"Sievers was well-known in Southwest Florida for
writing about women's health issues,
" reports
The News-Press.
"She wrote for several publications, including
The News-Press
, and appeared on local television."
Sievers' follows the death of two other prominent alternative doctors from Florida,
Dr. Bruce Hedendal of Boca Raton
, and
Dr. Jeff Bradstreet
, 60, who lived in Florida before relocating to Georgia.
Dr. Hedendal, 67, who operated a health and wellness chiropractic clinic, was found dead in his vehicle last month on Father's Day under mysterious circumstances. Prior to his unfortunate demise, friends described him as "very healthy" and "in great shape," according to health news journalist Erin Elizabeth.
Autism researcher and vaccine opponent Dr. Bradstreet's body was found floating in a river in North Carolina on June 19 with a gunshot wound to his chest. Bradstreet, who was instrumental in helping families reverse the autistic side effects of mercury-containing vaccines, had his offices raided by the Food and Drug Administration about a week before his death.
The strange spate of deaths have also rattled the medical community.
"Dr. Bradstreet had lived just 45 minutes from us here in Florida before moving to the neighboring state of Georgia," reports Elizabeth. "I also have been with a prominent well known doctor for the last 6 years so this concerns me. Several high profile MD's have contacted me these last 2 weeks who are also concerned and mourn the loss of their colleagues."