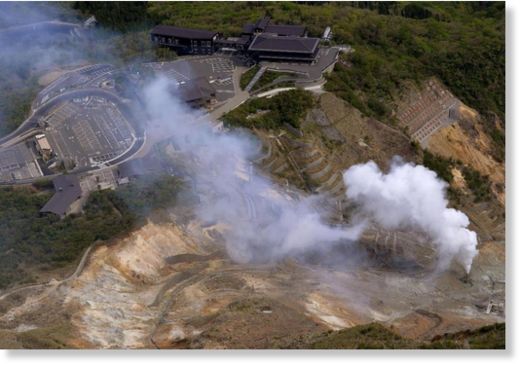 Japanese authorities have closed part of a popular hot springs area to the public because of fears a volcano might erupt.
Increased earthquake activity at Mount Hakone prompted the Japanese Meteorological Agency to raise the alert level earlier this week to 2 on a scale of 1 to 5
, 1 being the lowest.
The town of Hakone met on Thursday with tourism industry representatives who are concerned about the possible impact on business.
About 50 people who operate businesses in the restricted area were allowed to make a temporary visit to maintain their facilities and collect necessities, according to Japanese broadcaster TBS. It quoted a cafe owner saying he hopes the situation will be over soon.
The closed area includes Owakudani, a well-visited site where tourists can see steam emerging from vents in a crater from a past eruption. Both a section of a ropeway that passes nearby and trails to Owakudani have been closed.
Hakone, about 80 kilometers (50 miles) southwest of Tokyo, attracts visitors from both Japan and overseas. Most of Hakone's other sights remain open.
The eruption of Mount Ontake in central Japan last September killed 57 people.
Source: AP