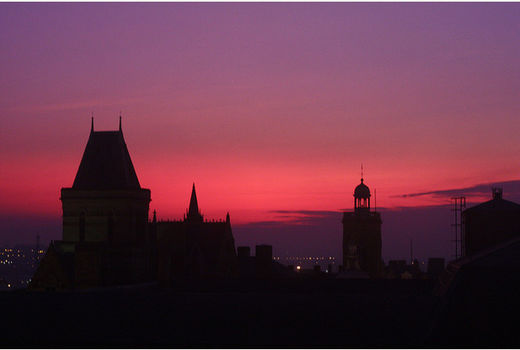 A mysterious 'loud bang' was heard in Northampton last night.
Residents were left baffled after hearing the noise at around 10pm.
Some people took to Twitter to report what they heard, with one person suggesting it sounded like 'artillery fire'.
The Northants H&P has contacted Northamptonshire Police and Northants Fire and Rescue Service about the noise, and both say they have not received any calls about it.
The Ministry of Defence has also completely ruled out the possibility of it being caused by one of their planes
.
Frencesca Sharpe (@Sylindria) said: "Just heard a heck of a 'boom' in Northampton and it didn't sound good #Northampton #noise."
Gary Painting (@Sketchys1) said: "Just heard a loud explosion... something like distant artillery fire! Anyone else hear it?"
Kev Smith, who heard the noise in Briar Hill, tweeted to Northants Police: "What was the loud explosive bang in Northampton around 2200hrs weds PM #Northampton"