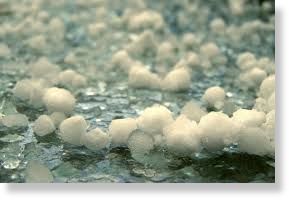 Sunday's hailstorm killed a large number of birds. Parrots, kites and crows were among the 217 birds which died or were found critically injured at Vasna barrage, in Paldi and other parts of new west zone. At the Jeevdaya Charitable Trust, Gira Shah, one of the trustees of the veterinary hospital, was attending to 70 birds.
"Casualty figures have crossed 200. It is one of the rare instances when hail has killed so many birds,"
said Shah. Nanu Desai, an animal lover from Vasna barrage area, said: "Close to 60 crows in our neighborhood died. Around 22 parrots and 10 to 20 kites had also lost their lives."