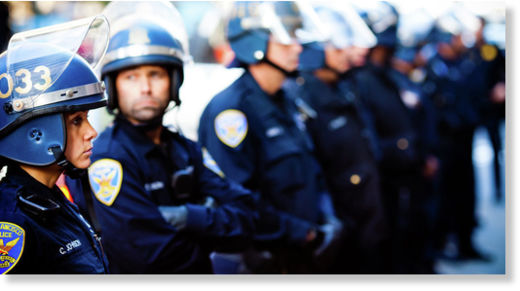 With yet another controversial police shooting of an unarmed African American man -- this time in South Carolina - making headlines, there's another sobering statistic making the rounds.
Police in the United States killed more black people in 2014 than were killed during the 2001 terrorist attacks on the World Trade Center in New York City.
This according to an analysis by Raw Story of data released by the Centers for Disease Control. The analysis also includes numbers gathered by the website KilledByPolice.net.
The numbers show that in 2014, law enforcement killed 238 African Americans. In the 2001 World Trade Center attacks, 215 African Americans died after terrorists slammed two jet planes into the Twin Towers in lower Manhattan.
The website KilledByPolice.net says the number of African Americans who died after encounters with law enforcement is likely higher than the 238 it cites, noting that on occasion the race and gender of a person killed by police is not included in the final numbers gathered by law enforcement. According to the FBI's statistics, nearly 1,000 people were killed by law enforcement during 2014.
And so far in 2015, the numbers look even worse. The man killed by police in South Carolina, Walter Scott, was the 300th person killed by law enforcement since the first of the year — and it's only April.
As of April 7, there have been 10 more deaths since Scott was shot dead, bringing the total number of deaths by law enforcement to 310. Which means that on average, in the United States, one person is killed by police every seven and a half hours.