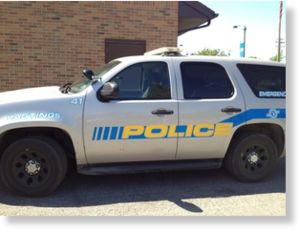 A Hastings woman being bitten in the face by her dog managed to get away after she stabbed the animal with a pocket knife, The dog later died of its injuries, police said.
Hastings Police officers responded to the woman's home and found her sitting in a chair with a bloody towel on her face. She had several puncture wounds under her eyes and on her chin.
The woman told officers the shepherd mix
she had owned for two years
had been sitting on her lap while she was petting it when suddenly, for no apparent reason, the animal bit her in the face and would not let go
, Hastings Police Chief Jeff Pratt said.
The woman managed to reach for a pocket knife and stabbed the dog three times in the mid-section before the animal released her face. A man in the home then was able to pick up the dog and secure it in a kennel while the woman called for help.
The dog was taken to a veterinarian, where it later died of the injuries.