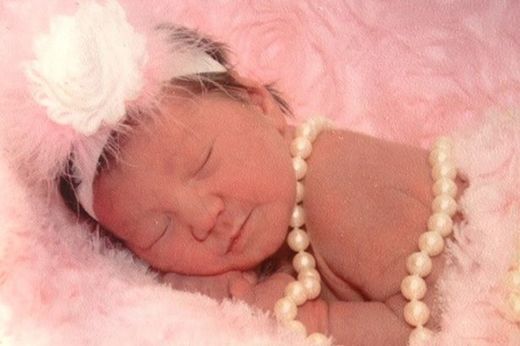 The parents of a 22-day-old baby found starved to death in Florida have been charged with first-degree murder, police said on Tuesday, accusing them of neglecting the suffering infant.
Ruby Stephens, 23, and Roy Stephens, 48, of Indiana were visiting relatives in central Florida on Dec. 23 when they called for emergency help after discovering the baby was unresponsive in their car, according to Lakeland Police.
Betsey Kee Stephens was declared dead at the hospital.
"She suffered tremendously over the 22 days that she was alive," Mike Link, assistant chief of Lakeland Police, told a news conference.
He called photographs of the baby "absolutely horrible."
A medical examiner later determined the death was a homicide resulting from "starvation due to neglect," according to an arrest report.
An autopsy found the infant weighed four pounds and one ounce (1.8 kg) at death,
having lost about 2-1/2 pounds (1.13 kg) since her birth. Normal weight for her age was about eight pounds (3.6 kg)
, the medical examiner's office noted.
The baby was dehydrated and appeared not to have been fed for six to seven hours prior to her death, according to the report.
The mother initially told police that she had been breast-feeding the baby every few hours. But after police told her about the autopsy's findings, she acknowledged that the baby likely had not been fed for much of their day-long road trip, with highway traffic making it difficult to exit to feed her.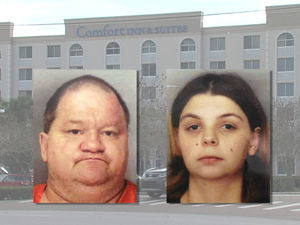 The mother later told police that the infant had shown signs of health issues, but she had missed an appointment to have her weight checked before the Florida trip.
Roy Stephens was not the biological father, the mother told authorities, and had not paid much attention to her from birth.
Police said the couple from Tennyson, Indiana, were traveling with two other children, ages 1 and 2. Both appeared healthy and have been taken into protective custody.
The mother told authorities that after arriving at a hotel earlier on Dec. 23, she had checked the baby's feet and covered them with a blanket because they were cold.
The family went to a restaurant to eat with relatives. When the mother went to take the baby out of a car seat, according to the arrest report, she noticed the baby was "completely unresponsive and cold to the touch."
See WPTV news coverage
here
.
(Editing by Eric Beech and Sandra Maler)
Source: Reuters