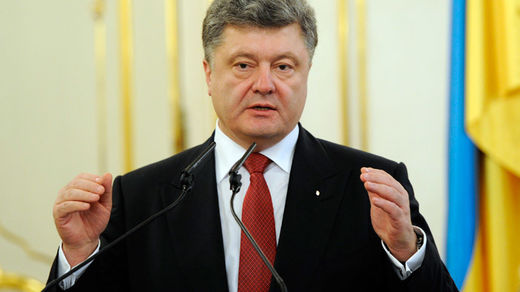 Lithuania has decided to provide limited military aid to Ukraine following a meeting between Presidents Petro Poroshenko of Ukraine and Dalia Grybauskaite of Lithuania in Kiev. The move aims to bolster military cooperation between the two states.
"We have agreed on the supply of armaments for the Ukrainian armed forces," Poroshenko said, after talks with Lithuanian President Dalia Grybauskaite on Monday.
Poroshenko added that the aid constituted "real help," though he did not clarify if it was for lethal or non-lethal equipment.
Grybauskaite said the deal would entail providing Ukraine with the necessary knowhow for building modern armed forces. More Ukrainian representatives will be invited to study at the Military Academy of Lithuania, and there will be an increase in joint exercises with
the goal of
completing "the formation of the trilateral Lithuanian-Polish-Ukrainian Brigade," the Lithuanian president said.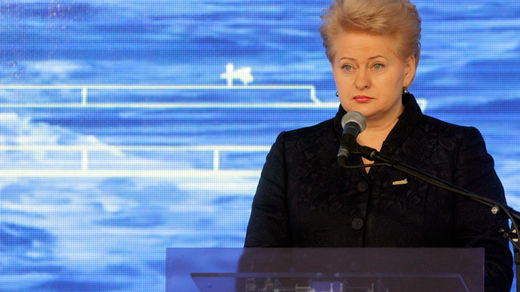 The country's first female president added that Vilnius was prepared to give Kiev pointers on how to bolster energy security and how to create an open and transparent energy market in Ukraine.

Comment: Must feed EU/NATO with oil.


On Friday, US Vice President Joe Biden
visited Kiev
on the first anniversary of then-President Viktor Yankovich's decision to reject an EU trade pact in favor of closer ties with Russia, setting off the Euromaidan protests that lead to his ouster two months later.
Despite leveling strong accusations against what he called Russia's "unacceptable" behavior in Ukraine, Biden made no announcement regarding new military aid to the country.
On Friday, Moscow
warned that
any potential policy shift on Washington's part from supplying Kiev with "non-lethal aid" to "defensive lethal weapons" would be a direct violation of all international agreements.
A Russian Foreign Ministry spokesperson said that reports of possible deliveries of American "defensive weapons" to Ukraine would be viewed by Russia as a "very serious signal."
Meanwhile, tensions between Russia and Lithuania have flared up in recent weeks after Grybauskaite accused Russia of becoming a "terrorist country."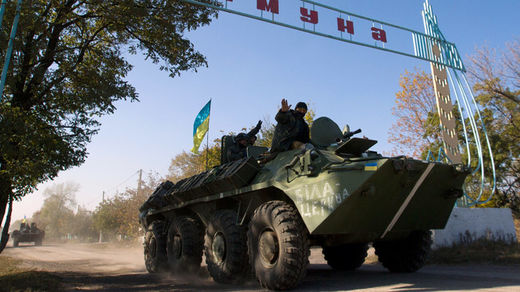 A Russian Foreign Ministry spokesman
immediately issued
a sharp rebuttal to the comments, saying such rhetoric only complicated efforts to find a diplomatic solution to the ongoing crisis in Ukraine.
"
Political wisdom is determined not by an obsessive desire to provoke conflicts and insult neighbors, but by the ability to find constructive solutions
based on the real situation that has established itself in Ukraine, and for which foreign politicians should share the blame.
"It would be better if the Lithuanian president stopped suffering from complexes over her Soviet past that apparently make her feel 'holier than the Pope'," spokesman Aleksandr Lukashevich said.
In light of the Ukrainian crisis, Poland and the Baltic states have been among the most vocal critics of Russia. Earlier this month, the North Atlantic Treaty Organization (NATO), of which Poland and Lithuania are members, requested that Washington deploy
additional troops to Eastern Europe
.

Comment: Poland and the Baltic states are just pawns in the grand scheme of things.


Russia views the build-up of NATO troops close to its borders provocative and dangerous. Moscow's envoy to the alliance Aleksandr Grushko said NATO "is turning the Baltic region, which used to be militarily calm, into an area of military confrontation with Russia."
The Russian military said it would respond to the emerging NATO threat from the Baltic with appropriate
countermoves
.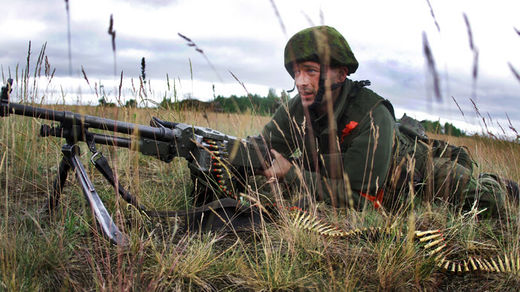 'Ukrainian people will decide on NATO membership'
Meanwhile, Poroshenko said any decision to join NATO would ultimately be decided by a national referendum.
"The decision to join or not join NATO is the exclusive [decision] of the Ukrainian people ... We have built up the criteria by which Ukraine will meet the requirements of NATO. Only after reaching out to the Ukrainian people in a referendum will a decision be made to join or not to join NATO," the Ukrainian president said.
He noted that Ukrainian authorities have developed at least a six-year action plan that aims to ensure that Ukraine meets the criteria of entry into the EU and NATO.
Poroshenko added that the demands for reform in the country for membership in the European Union are largely consistent with the criteria that must be fulfilled by the country to join the security alliance.
In turn, Grybauskaite said that NATO is not only a military organization, as its members must also fulfill democracy and human rights obligations. She added that for Ukraine to join NATO it would have to undergo a deep process of reform.
"This applies to your membership in the EU, and to your membership in NATO. You need to show results, carry out a lot of work in your country. A country that will work and carry out the necessary reforms will be extended the possibility of NATO membership," she said.

Comment: Code speak for pillaging the people in order to feed the bankers but don't let the people know what you are doing.


The statements come one day after German Foreign Minister Frank-Walter Steinmeier
said
he is against Ukraine joining NATO. In an interview with Der Spiegel, he said he considers "that it is possible for NATO to have a partnership with Ukraine, but not membership."
He also added that he does not believe it is realistic for Ukraine to join the European Union in the foreseeable future, as the economic and political modernization of Ukraine is a "project for a few generations."