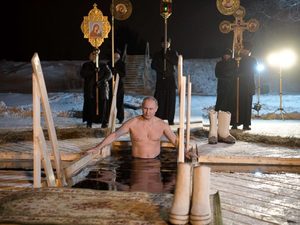 Epiphany
Cowardice asks the question: "Is it safe?" Expediency asks the question: "Is it politic?" Vanity asks the question: "Is it popular?" But conscience asks the question: "Is it right?" And there comes a time when one must take a position that is neither safe, nor politic, nor popular but one must take it because one's conscience tells one what is right.
- Martin Luther King, Jr.
Recent Comments
[Link] ...kin to the Mercury Comet, which successfully transported me across the continentalal US and back 43 yrs ago
---
THE RULING CLASS @HFL: Hi, buddy. The ruling class is very dependent on procedures and rules being followed. They get very angry with you if you...
---
It's a very interesting interview with Joe diGenova .... well worth listening to
---
Even if that thing does get released, the MO of that cabal is to do some horrific false flag event to garner attention away from the true event,...
---
They obviously don't have enough iPhones in Kenya yet.