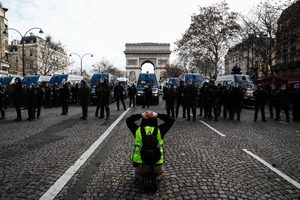 L'elite contre le peuple
It is easier to perceive error than to find truth, for the former lies on the surface and is easily seen, while the latter lies in the depth, where few are willing to search for it.
- Johann Wolfgang von Goethe
Recent Comments
At a cost to all domestic budgets cut by 5%
---
aww come on man, i mean it's only $750 billion!!
---
I have a dear friend from Iraq and at the beginning of the invasion/regime change/massacre/slaughter/mass murder/destruction of every living thing...
---
I'm still not convinced this isn't fake news
---
Israelis paying for killing a goy? You have got to be kidding. As to the Hungarian museum: "There's no business like Shoah business."