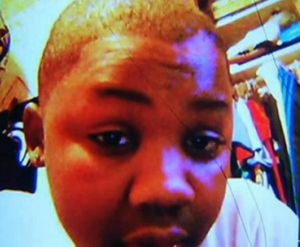 Charges were pending for a man accused of shooting to death his 13-year-old neighbor in Gary, Indiana.
A Gary, Ind., man allegedly shot his 13-year-old neighbor nine times because the boy laughed at him.
Kobe Jones, 13, died Friday after he was shot multiple times while standing on his front porch, police said.
A neighbor, whose name wasn't released, had gone door-to-door trying to find out information about a burglary at his home while he was away. Kobe allegedly laughed at the man's misfortune when the man came to his house.
"I was told that my son was laughing and the guy shot him dead," Kobe's father, Kaunda Jones, said.
The suspect and his girlfriend were observed leaving the scene after the shooting and they were both arrested. Charges were still pending for the couple, who remain in police custody.
Kobe died at the scene and police ruled his death a homicide.