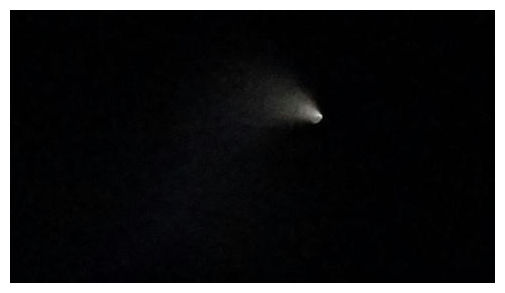 The Chabot Space and Science Center says that the mysterious streak of light that lit up Bay Area skies early Friday morning may have been a meteor.
Bay Area residents -- and even some in Southern California -- reported seeing a mysterious phenomena involving a streak of light, but nobody could figure out what it was for a while.
Comet? White glow? Strange streak in the sky? Bright orange light? Aliens? UFO? -- the rumors kept flying in.
National Weather Forecaster
Bob Benjamin told SFGate
that he has no idea what it was. "There's, as far as I know, no meteorological phenomena associated with that," he said.
Twitter user Ross O'Donovan tweeted at 6:08 a.m. that he was on his way to LAX When he thought he saw a comet burning up in the atmosphere. Another Twitter user responded, saying she saw "something streak across" her windshield around the same time
Twitter user @BayNewsVideo reported seeing "a bright orange light UFO" over Baypoint around 6:03 a.m. "Anybody else see the same? UFO," he tweeted.
On the way to LAX and me an Holly think we saw a comet burning up I'm the atmosphere. Really weird bright light with a cool white glow.

- Ross O'Donovan (@RubberNinja) September 12, 2014
Then it vanished

- Ross O'Donovan (@RubberNinja) September 12, 2014
Or #aliens

- Ross O'Donovan (@RubberNinja) September 12, 2014
@RubberNinja I saw something streak across my windshield about the same time you posted this, but I'm in SF.. still, perhaps it is a comet.

- Bea (@kbyebea) September 12, 2014
Saw a bright orange light UFO over Baypoint Ca flying N by NE at around 6:03. Anybody else see the same? UFO

- Bay News Video (@BayNewsVideo) September 12, 2014