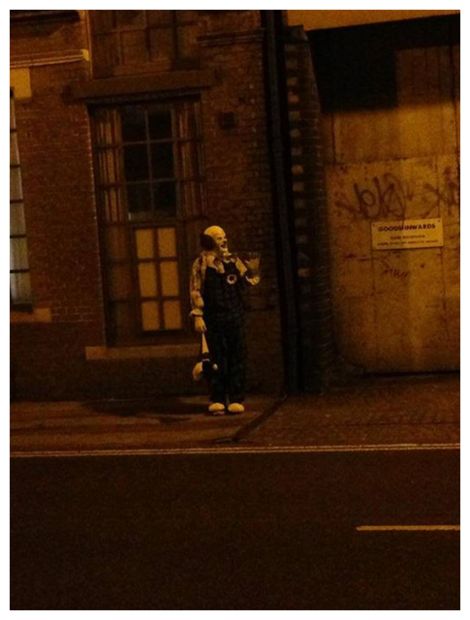 When you go out to East Midlands today, you're sure of a big surprise.
An unnerving, anonymous clown has sent shivers down the spines of Northampton residents by lingering on street corners in full fancy dress, for the second night running.It reportedly first appeared on Friday 13
th
and was spotted again yesterday, under the cloak of darkness on Cedar Road in the north-east of the city.
With its white face, drawn-on brows, a red wig and ruffled collar, it is a carbon copy of the Pennywise clown from Stephen King-inspired 1990 horror film,
IT.
The scary apparition-like sight has also been seen standing on a pavement waving with a teddy hanging between its fingers in its other hand.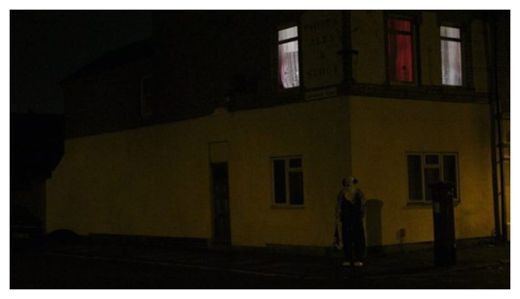 The minor celebrity now
even has its own Facebook page
which poses the question 'Can you spot me around Northants?'
The clown has ruffled social media users, one of whom said: 'I am simultaneously fascinated and petrified by the idea of the #northamptonclown.'
Another said: 'Seriously what's this thing about a clown in Northampton standing outside houses with balloons #scared #northamptonclown.'
The clown also knocked on a stranger's door and offered to paint their window sills despite having no equipment, the
Northampton Herald & Post
reported.
The lonely clown has said in its Facebook group, which now has over 5,000 likes, 'I don't terrorise people I just want to be spotted.'
However, that hasn't allayed the fears of one Facebook user who said: 'You've been spotted now get out of the clown suit and start acting like a grown up that you supposing are and stop scaring people as some people do have real fears of clowns and you are terrorising them despite what you may say.'