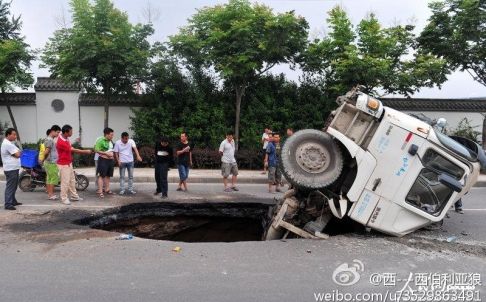 A cement truck proved to be too much for a street section on Xian's outskirts on Saturday, causing a seven-metre-deep sinkhole and raising questions over construction safety in China.
In the early morning, a cement truck was swallowed by a sinkhole as it was on its way to its daytime deployment in northern China's Shaanxi province. No one was injured, and the driver was able to escape the vehicle. It took urban authorities until 10pm to remove the truck from the site.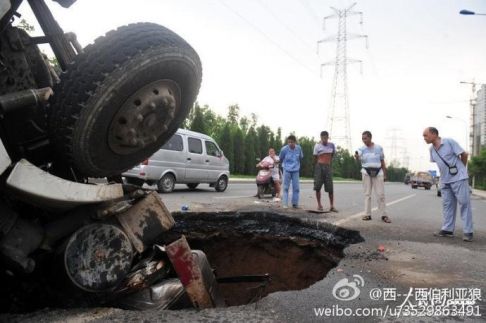 Sinkholes are a common sight in the country, where fast-paced urbanisation and inadequate training have led to faulty infrastructure. In May,
five people were killed
when a 10-metre-wide sinkhole opened up at an industrial estate in Shenzhen. Two months earlier,
another man had been killed
by a sinkhole in the Guangdong border hub.
In January, a 300 sq m
sinkhole swallowed five shops
and cut power to 3,000 households in Guangzhou. The construction of a subway line has been blamed for the sink hole.