April has been a freakishly cold month across much of the northern USA, bringing misery to millions of sun-starved and winter-weary residents from the Rockies to the Midwest. "The weather map ... looks like something out of The Twilight Zone," Minneapolis meteorologist Paul Douglas of WeatherNation TV wrote on his blog last week. Record cold and snow has been reported in dozens of cities, with the worst of the chill in the Rockies, upper Midwest and northern Plains. Several baseball games have been snowed out in both Denver and Minneapolis.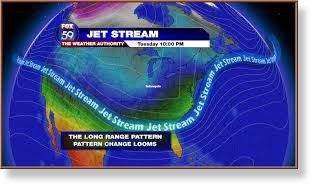 Cities such as Rapid City, S.D.; Duluth, Minn.; and Boulder, Colo., have all endured their snowiest month ever recorded. (In all three locations, weather records go back more than 100 years.) In fact, more than 1,100 snowfall records and 3,400 cold records have been set across the nation so far in April, according to the National Climatic Data Center. Unfortunately for warm-weather lovers, after some mild temperatures the past few days, the chill is forecast to return as the calendar turns to May: Accumulating snow is forecast overnight Tuesday night and Wednesday in Denver and in Minneapolis-St.Paul by Wednesday night and Thursday, said AccuWeather meteorologist Mark Paquette.
And across much of the central USA, temperatures will be from 25 to 45 degrees colder on Wednesday than they were Monday, according to AccuWeather. For instance, Denver should see a high of 35 degrees Wednesday, after a high near 80 on Monday. As for the cause of the ongoing cold? A stuck weather pattern that's continued to funnel frigid air into the central USA from Canada for the past few months. Specifically, the troublemaker is what's known as a "blocking" area of high pressure over Greenland, eastern Canada and the North Atlantic Ocean, which favors a cold northwest flow of air over the central and eastern USA, Paquette said.
If you want warmth, he said, head west: Hot, dry, windy conditions will prevail this week in much of southern California and Arizona, where highs will top out in the 90s. Meanwhile, in Minnesota, the snow, rain and sleet that has dragged well into April means money lost for golf courses that have been unable to open. Territory Golf Club director Doug Stang in St. Cloud was asked last week if he'll ever see anything like this spring again: "I don't think so," he said. "This is just too bizarre." -
US Today