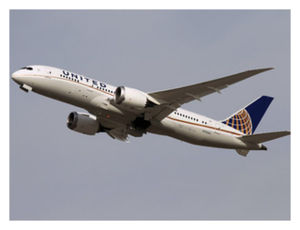 The US Federal Aviation Administration has ordered a temporary halt of operations of Boeing 787 jets following a series of technical failures that struck the model within a matter of days.
The regulator said that operators must prove that batteries, which have been the origin of the malfunctions causing the groundings, are safe before the planes can get back in the air. The examination of faulty batteries is to be included in a comprehensive high-priority review, which was
announced last week
.
United Airlines is the only American airline operating the 787, with six in its fleet.­ The carrier said it will immediatelly comply with the FAA order.
The FAA has pledged to work with Boeing to
"develop a corrective action plan to allow the US 787 fleet to resume operations as quickly and safely as possible."
The decision to ground the jets was prompted by a second incident involving a lithium ion battery failure on an All Nippon Airways flight, which forced the aircraft to make an emergency landing at Takamatsu Airport in western Japan on Wednesday, the FAA said.
International aviation authorities have been alerted to take similar actions and carry out parallel inspections.
Following the latest malfunction two Japanese airlines voluntarily grounded their 787s. All Nippon Airways was the first carrier to ground all 17 of its 787s. Japan Airlines also grounded its fleet of seven Dreamliners.
Indian state-run Air India, which has six 787s, announced earlier that it would operate its fleet "normally" until further advice from aviation authorities either in India or the US, the Wall Street Journal reported.
Boeing could not be immediately reached for comment, but after the incident with the ANA jet, Boeing was quick to react.
"We've seen the reports, we're aware of the events and are working with our customer,"
Boeing spokesperson Marc Birtel told Reuters.