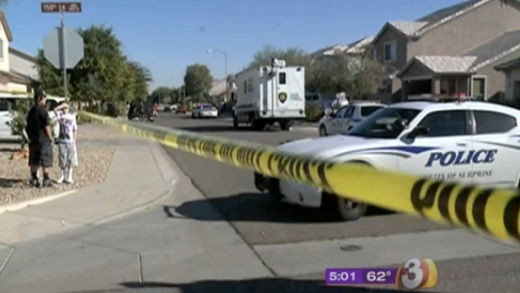 Surprise Police shot a man Saturday after he threatened to take his own life.
According to police, officers responded to a home in the 15000 block of West Aster Dr. just before 12 p.m. after receiving word that a man was threatening to kill himself.
Police arrived to find a 52-year-old man holding a rifle to his head.
Byne also made comments to police that he was going to get them to shoot him, according to police.
Officers negotiated with the man for a period of time, and then attempted to use a less lethal device to stop the man from hurting himself.
The attempt wasn't successful, and at some point the man was shot by police.
The man was taken to a local hospital in critical condition.