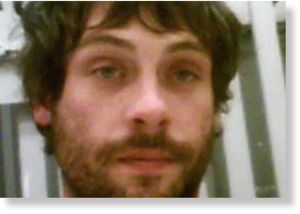 Miami, Oklahoma - A court document alleges that a 23-year-old man arrested Thursday afternoon at a motel in Miami, Okla., had gathered materials for 50 Molotov cocktails and constructed a list of local churches that he may have been planning to bomb.
Gregory A. Weiler II was taken into custody at the Legacy Inn & Suites and charged Friday with being a threat to use an explosive device and violating the state's anti-terrorism law.
Police were called to the motel at 11:12 a.m. Thursday regarding suspicious items found in a trash bin. Officers were shown a green military sailor's bag that contained 50 brown glass bottles with duct tape and sections of cloth attached, according to a probable-cause affidavit filed Friday in Ottawa County District Court.
A funnel, strips of cloth torn from sheets, yet another brown glass bottle and "an unknown green object" also were found inside the bag, and a 5-gallon can of gas believed to be associated with the other items was located by officers, according to the affidavit.
Police were called back to the motel at 3:21 p.m. when similar items were spotted inside Room 127, the affidavit states. A search warrant consequently was sought and served at 5:56 p.m.
The affidavit states that officers located a receipt from the Wal-Mart store in Miami inside the room that showed itemized purchases of sheets, a gas can, a funnel and lighter fluid. They also found in the room a roll of gray duct tape, numerous cloth fibers consistent with the strips of sheets attached to the bottles in the bag, several Budweiser beer bottle caps, empty brown glass bottles that matched those found in the sailor's bag, and an empty 20-bottle box of Budweiser beer.
The affidavit states that in a trash receptacle in the room, police found a handwritten document that had been torn into several small pieces. When the pieces were reassembled, the document revealed a recipe for making Molotov cocktails and a list of 48 Miami-area churches. It also bore a hand-drawn map of those churches with "a key detailing how many nights and how many people," the affidavit reads.
The document also contained an outline "of his intent to plant bombs, identify church buildings in this town, purchase ingredients for explosive devices" and record his actions on videotape. The affidavit alleges that the author of the document wrote: "Try to get away with it ... maybe a plan out of town?"
Detective Jeff Frazier wrote in the affidavit that a purple journal containing several entries was found on the bed in the room. An entry, numbered 20, read: "Self promote for the next four years while beginning a list of goals written out in Oklahoma having to do with destroying and removing church buildings from U.S. a tiny bit at a time - setting foundation for the years to come."
The affidavit further alleges that an unopened container of lighter fluid, discovered inside a Wal-Mart shopping bag in the trash bin where the sailor's bag was found, bore a bar code that matches the bar code listed on the receipt from Wal-Mart located in the motel room.
George Haralson, the Miami police chief, said he could not comment on the affidavit or any of the details of the investigation on the advice of the FBI.
"We would like to assure residents, though, that there is no longer a threat to churches in the Miami area," Haralson said.
Agents with the Tulsa and Springfield offices of the FBI and from the Bureau of Alcohol, Tobacco, Firearms and Explosives were assisting Miami police in the case. Haralson indicated that additional charges could be filed in federal court in Oklahoma.
Weiler is being held without bond at the Ottawa County Jail.
Source: CNHI