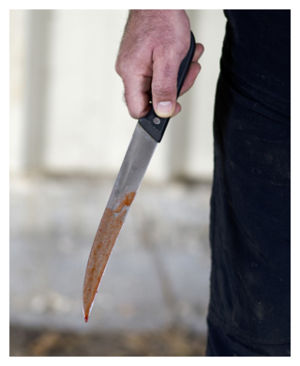 Two Centurion women have been found dead in killings that have been linked to Satanism.
Natacha Burger, 33, and Joy Boonzaaier, 68, were stabbed to death in Burger's townhouse in a security complex, hours after she SMSed a friend the following message: "I did (the) dangerous prayer. The Lord protect me," reported
Beeld
.
Burger, Boonzaaier and some of her friends were involved in a religious ministerial group working with former Satanists.
Walter Stander, a chaplain in the Kuriake ministry, said it appeared that these were Satanic murders.
According to a neighbour, someone had knocked on Burger's door on Wednesday night but she refused to open. The next morning, blood was found in a gutter outside her house.
When she told a friend about it, the friend had apparently answered "you know what that means", to which Burger replied that she had done the "dangerous prayer".
Another friend of Burger's, who was also in the ministry, said threats were part of the work they did.
"You get SMSes and are threatened. For us it's not a big deal anymore. Until this happened now," she said.
Police said the link to Satanism would be investigated.