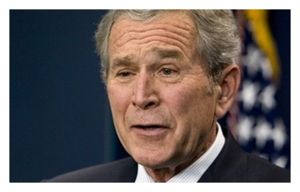 Last week, Minyanville reported that former Apple CEO
Steve Jobs will be battling Joker
in theaters next year. Though some would argue that it's regrettable that the visionary will be played by the goofy and floppy
Two and a Half Men
star Ashton Kutcher, the Apple leader's legacy will still be less tarnished than that of another chief.
SPOILER ALERT!
In
Game of Thrones
, when newly minted King Joffrey shows his bride-to-be/captive Sansa Stark the severed head of her father along the city walls, it's gruesome and emotionally wrenching. But, at least dear departed Ned Stark had some good company with another past
head
of state.
Both
Gawker
and
iO9
have confirmed that one of the heads in this scene is that of former President George W. Bush.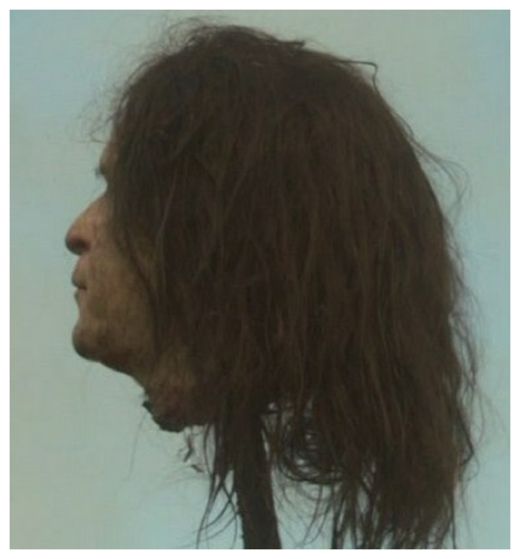 They were first alerted to the surprise cast addition by Reddit user
SidIncognito
, who found the previous Commander in Chief while rewatching the first season.
Showrunner's David Benioff and D.B. Weiss claim no political motivation behind the severed ex-POTUS's noggin. The head was a prop they rented and they did not notice the resemblance until after the scene was shot.
They nonetheless issued
an apology
, along with HBO. All involved felt sorry for the course of events.
Future releases of the Season One DVD will have the head removed.