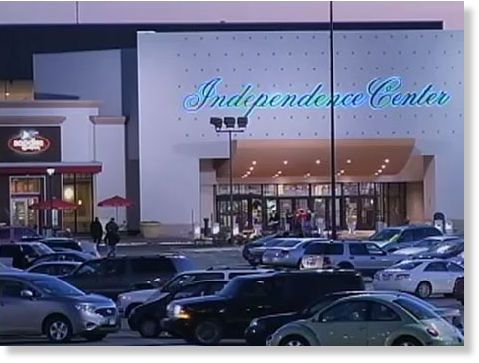 Another mall shooting is starting to trickle out through the news from the Kansas City area. The mall shooting took place on January 14th, 2011 in the late afternoon. The mall was the Indepence Center shopping mall located in Independence, MO which is part of the Kansas City metro area.
The mall had been put in full lockdown as police attempted to find the suspect who has shot at least two people. A phone interview of a man live on the news revealed that most of the shooting happened in the end of the Independence Mall where Sears Deparment store is located.
Stores had started to pull down lock gates as the shooting took place. Some stores in the Independence, Missouri mall allowed customers to come in and stay in the back of the stores until things calmed down.
Personal accounts are mentioned at
The Examiner
reported
by Kelly Evenson. The interview of three sisters revealed the girls heard three shots in the mall and they quicly returned into the CJ Banks store to take shelter as the store locked the customers down. The three sisters said that after the shots were heard shoppers were seen, "screaming and running like a herd of cattle."
KCTV 5 has
realeased video
of the mall shooting incident and scene which we are embedding below.
We're also including an embed from
KSHB Action News
of video of their breaking footage from the Indepence Mall shooting: