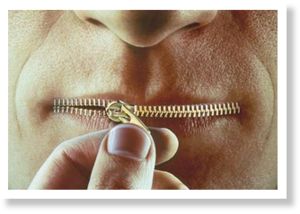 Researchers find circumcised men have higher alexithymia scores than intact men. Alexithymia is the inability to process emotions.
The
International Journal of Men's Health
has published the first study of its kind to look at the link between the early trauma of circumcision and the personality trait disorder alexithymia. The study, by Dan Bollinger and Robert S. Van Howe, M.D., M.S., FAAP, found that circumcised men are 60% more likely to suffer from alexithymia, the inability to process emotions.
People suffering from alexithymia have difficulty identifying and expressing their emotions. This translates into not being able to empathize with others. Sufferers of severe alexithymia are so removed from their feelings that they view themselves as being robots. If acquired at an early age, such as from infant circumcision, it might limit access to language and impede the socialization process that begins early in life. Moderate to high alexithymia can interfere with personal relationships and hinder psychotherapy. Impulsive behavior is a key symptom of alexithymia, and impulsivity is a precursor to violence.
The idea for the investigation came when the authors noticed that American men (for whom circumcision is likely) had higher alexithymia scores than European men (for whom circumcision is unlikely), and that European men had about the same scores as European and American women.
The study surveyed 300 circumcised and intact men using the standardized Toronto Twenty-Item Alexithymia Scale checklist. Circumcised men had higher scores across the board and a greater proportion of circumcised men had higher scores than intact men.
A common reason fathers give for deciding to circumcise their son is so they will "look alike," but these authors speculate that perhaps a subconscious motivation is so that they will "feel alike," in other words as equally distant and emotionally unavailable as themselves. It was beyond this study's design to test for this, and yet the comments received from circumcised participants speak to a vast psychic wounding, which, if unresolved, might lead to an unconscious desire to repeat the trauma upon others.
The authors recommend that more research be conducted on this topic, but in the meantime, parents considering circumcising their infant son should be informed that circumcision might put their son at risk for alexithymia, including difficulty identifying and expressing his feelings, and for impulsive behavior. Psychologists counseling alexithymic patients should investigate the patient's childhood and neonatal history for possible traumatic events, including circumcision.
If this pattern of men suffering from circumcision-related trauma holds true for the general populace, this would constitute a significant mental health problem and, considering that three-fourths of the U.S. male population is circumcised, a public health problem, too.
Alexithymia is from ancient Greek meaning, "having no words for feelings." It was coined by psychotherapist Peter Sifneos in 1973 to describe a state of deficiency in understanding, processing, or describing emotions. Alexithymia tends to be persistent and chronic; it doesn't diminish with time. This is unlike other trauma-based reactions, like post-traumatic stress disorder, which typically dissipate soon after the trauma.
Source:
Alexithymia and Circumcision Trauma: A Preliminary Investigation