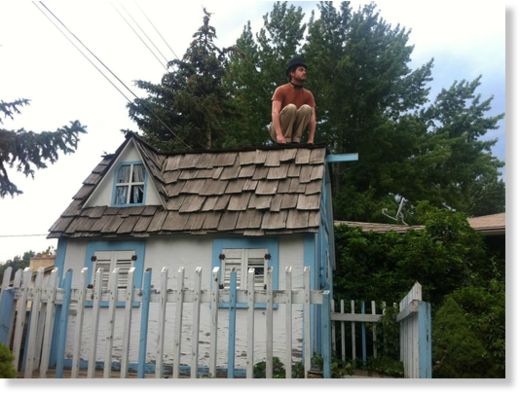 Seems like the bizarre Internet craze for planking is over. Owling is the latest trend sweeping across workplaces around the world.
Owling, believed to have started in Australia, consists of nothing more taxing than crouching on one's haunches and staring into the middle distance like the nocturnal birds.
Participants then take photos of themselves and post them on Facebook or on other social networking sites, reports the
Daily Mail.
Hundreds of young people in America, Australia and now, Britain, have taken up the new 'owling' craze.
The trend is a development of the popular craze of 'planking' in which people would take pictures of themselves lying face down in strange locations.
However, in recent months 'planking' has become increasingly mainstream - and thus less popular on the trend-conscious Internet.
The Wikipedia entry for 'owling' describes the practice as being a term used in the Middle Ages to describe the 'the smuggling of sheep or wool from England to another country'.
Despite its relative youth, the owling craze already has two popular Facebook groups dedicated to it, onto which more than 1,000 people are listed as members.
Other social websites including Reddit also feature pictures of young people taking part in the craze.
The trendspotting site Buzzfeed has described 'owling' as a 'worthy successor' to planking