A jury finds James Arthur Ray guilty of negligent homicide in the 2009 deaths of three clients. He is acquitted of the more serious manslaughter charges.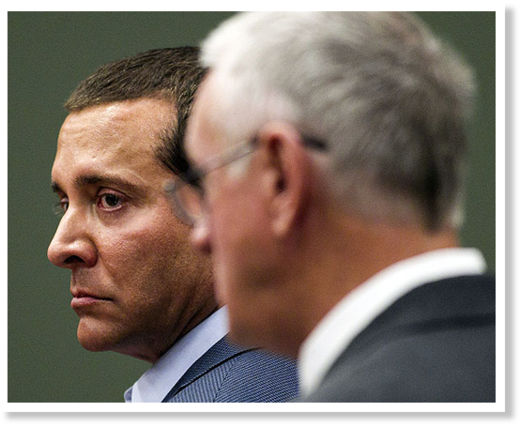 A jury in Arizona on Wednesday convicted a bestselling author and self-help guru in the deaths of three clients during a sweat lodge ceremony in 2009 that was intended to help participants overcome adversity to reach their full potential.
After hearing four months of testimony, the eight-man, four-woman jury deliberated for fewer than 12 hours before finding James Arthur Ray guilty of three counts of negligent homicide. The panel acquitted Ray of the more serious charges of manslaughter.
Wearing a dark jacket and dress shirt, Ray sat silently in the courtroom, his face breaking into relief when the manslaughter charges were rejected, only to swallow hard when the clerk announced that the jury had convicted him of the lesser charges.
Prosecutors argued that Ray was criminally negligent in subjecting Kirby Brown, Liz Neuman and James Shore to life-threatening conditions, and that he deserved prison for their deaths. They played a recording of him urging participants to ignore their bodies' signs of distress during what he called a "hellacious" event.
Ray's attorneys argued that the 56 participants, who paid $10,000 to attend the five-day "Spiritual Warrior" session, had signed waivers acknowledging that death was a risk. They also argued that the state had botched the investigation, and that outside toxins, such as rat poison, could have contributed to the deaths.