A Russian Tupolev-134 passenger jet crashed late on Monday night killing forty four people. Here is a list of the ten worst plane crashes in history around the world.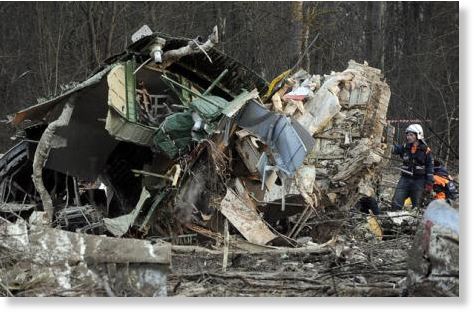 1.
1977
: 583 people died after two Boeing 747s (KLM and Pan Am) collided on a runway in Tenerife in the worst accident in the history of commercial aviation.
2.
1985
: 520 people perished after a Japan Air Lines Boeing 747 suffered a catastrophic mechanical failure and slewed into Mount Osutaka. To date, it is the worst single-aircraft disaster in history.
3.
1996
: 349 people died after a mid-air collision in India between a Boeing 747 operated by Saudi Arabian Airlines and a Soviet-era Ilyushin-76 plane operated by Air Kazahkstan.
4.
1974
: 346 people died in France after the cargo door of a Douglas DC-10 operated by Turkish airlines accidentally opened up mid-flight.
5.
1980
: 301 people died in Saudi Arabia on the runway after a fire broke out onboard a Lockheed L-1011 Tristar and evacuation was delayed.
6.
1979
: 273 people died when an engine fell off a McDonnell-Douglas DC-10 operated by American Airlines after takeoff from Chicago.
7.
2001
: 265 people killed after the tail fin of an Airbus A300 snapped just after takeoff in New York causing the plane to crash into the Queens neighbourhood of New York City.
8.
1994
: 264 people perished after an Airbus A300 operated by China Airlines crashed during landing at Nagoya airport in Japan due to pilot error.
9.
1991
: 261 people died after a Nationair DC-8-61 chartered by Nigeria Airways to transport pilgrims to Mecca crashed after taking off from Saudi Arabia when a tire failure sparked a fire onboard.
10.
1979
: 257 people died when a McDonnell-Douglas DC-10 operated by Air New Zealand collided with Mount Erebus in Antarctica during a sightseeing tour.