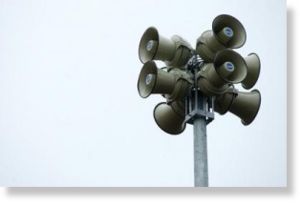 St. Charles County - Authorities believe a transformer fire near the county's fire and ambulance dispatch center in Wentzville about 3:45 p.m. today caused a power surge that tripped tornado warning sirens from the dispatch center for about three to four minutes.
The transformer was atop a pole on West Meyer and May roads, near St. Joseph Health Center, authorities said.
The dispatch center is at 1605 Wentzville Parkway.
The cause of the fire was unknown Saturday. The National Weather Service confirmed that it issued no tornado watches or warnings.