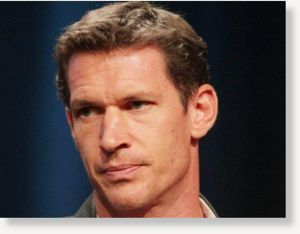 Award-winning news photographer Tim Hetherington of US magazine
Vanity Fair
was killed by mortar fire on Wednesday in the besieged Libyan city of Misrata, and three colleagues wounded, an AFP journalist learned at the local hospital.
Vanity Fair
, a politics and fashion magazine, confirmed the death of Hetherington, 41, a Briton who had covered numerous conflicts over the past decade and won the 2007 World Press Photo Award for his coverage of US soldiers in Afghanistan.
Hetherington also produced the documentary
Restrepo
, which won two Oscar nominations.
Chris Hondros, also 41, an American with the Getty photo agency, was seriously wounded, while the names of the two others wounded were being withheld.
The four journalists were hit by mortar fire on Tripoli Street, the main thoroughfare and focus of fighting in Misrata, which has been under siege for almost two months by Libyan leader Moamer Kadhafi's forces.
On March 12, Al-Jazeera cameraman Ali Hassan al-Jaber was killed and his colleague wounded in an ambush near Benghazi, the seat of the opposition.
Jaber was the first foreign journalist killed in Libya since the beginning of the uprising against Kadhafi on February 15. Numerous journalists have been detained and often mistreated by the Libyan regime.