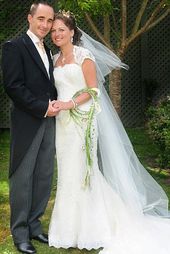 A young doctor who was refused treatment under the NHS 'postcode lottery' is winning the battle against her life-threatening cancer.
Becky Smith was told she had only a short time to live after her breast cancer was missed four times.
She was refused a breakthrough treatment freely available from 40 other trusts in the country.
But after her story was revealed in the
Daily Mail
, kind-hearted members of the public and a wealthy donor came forward within days to fund part of the £23,000 treatment.
And facing public uproar, local NHS chiefs on the Isle of Wight - who were at that time prepared to fund obesity operations and breast enlargements - were forced to back down.
The 31-year-old, who has since married her childhood sweetheart Simon Morton, said the Selective Internal Radiation Therapy, used to tackle tumours in her liver and spine, appeared to be working.
She said: 'It looks as though the therapy worked, as the liver lesions have nearly all gone and there are only two very small ones left.
'If it wasn't for the therapy, I would probably be dead by now, so it means a great deal.
'We will turn our attention to the bone lesions next.'
In fact, Dr Smith's health has improved so much that she will soon be joining her brother on a sailing expedition.
She said: 'I'm joining my brother Adam on a boat sailing from Panama to the Galapagos Islands to celebrate and I can't wait.'
Dr Smith found a pea-sized lump in her left breast in April 2008. She went to her GP but was told to wait a month because she was considered too young at the age of 28 to have breast cancer and it was more likely to be a cyst.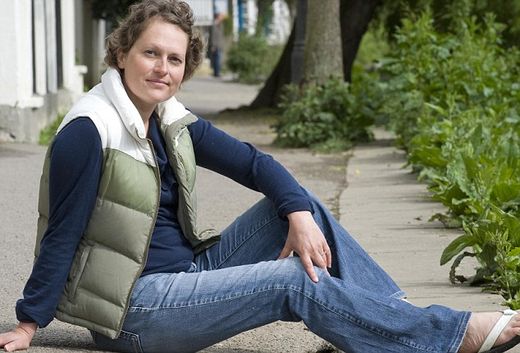 She returned to her local GP twice and was referred to a cancer clinic, but it wasn't until she asked a cancer care nurse at her own hospital in High Wycombe, Buckinghamshire, for help that her illness was discovered.
Scans revealed three lumps in her breast and showed cancer had spread to her liver and spine. She was diagnosed the day after her 29th birthday.
Dr Smith moved back to the Isle of Wight, where she was born.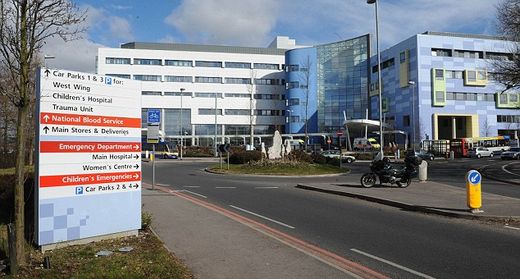 She had a mastectomy and specialists recommended she receive SIRT.
But her local primary care trust in Ryde, on the Isle of Wight, refused to fund it as it had not been fully approved by the rationing body, the National Institute for Clinical Excellence.
However Dr Smith won an appeal against the funding decision and completed treatment last year.
She still lives on the Isle of Wight and eventually hopes to resume her medical career.