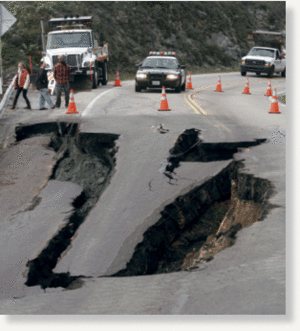 A stretch of California's coastal highway is closed to traffic indefinitely after a chunk of the road fell into the Pacific Ocean.
State transportation workers are scrambling to repair Highway 1 in Monterey County near Rocky Creek Bridge.
A 40-foot section of the two-lane highway crumbled just after 5 p.m. Wednesday following several days of rainy weather. All of the southbound lane is gone, and the soil under the northbound lane also is giving way.
The California Highway Patrol says no one was injured in the slide.
It's not immediately clear what caused the slide or how long the highway will be closed.
.