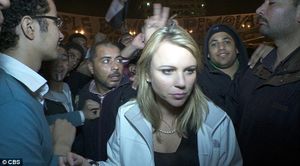 The White House today demanded that the Egyptian government round up and bring to justice the thugs who brutalized CBS foreign correspondent Lara Logan.
Senior members of the White House say they are expecting a full investigation into the prolonged beating and sexual assault of the reporter by the 200-strong mob last week in Cairo.
White House Press Secretary Jay Carney said: 'We believe that those responsible for these acts need to be held accountable,' while a State Department spokeswoman said the United States expects a 'full investigation and accountability for anyone involved in violence during the demonstrations.'
Yesterday a concerned President Obama phoned the 60 Minutes reporter to pass on his concerns.
A friend said Mr Obama asked the 39-year-old about her condition and expressed his concern over what she had to go through.
In New York, a spokeswoman for the Egyptian Mission decried the attack and said the turmoil-wrecked Arab state would investigate all attacks on journalists covering demonstrations before and after the fall of Hosni Mubarak last Friday, calling the attack on Miss Logan 'unacceptable and shameful'.
Yesterday, she was home in Washington with her husband, Joseph Burkett, and two children but said she was not ready to talk or be seen publicly.
Hints as to how horrific the attack was have slowly started to be revealed as the network say she is nowhere near ready to come back to work after suffering from 'serious' internal injuries.
A colleague at CBS revealed to MailOnline: 'Every day is a struggle right now for Lara. It's going to be a long time before she gets over this, but we are all here for her.
Miss Logan was attacked after becoming separated from her TV crew as she reported on the resignation of Egyptian president Hosni Mubarak. She had to be rescued by a group of women and up to 20 Egyptian soldiers.
The assault lasted for up to half an hour, but was not thought to be a rape.
The colleague said: ''We don't know the extent of what happened and nobody has seen her two producers or her assistant since this happened, so I assume they are all looking after her.
'I can't imagine what it must be like to have gone through what she did. You would just feel so violated.
'We all just hope that time can heal her.'
The colleague added that it was widely expected that Miss Logan will return to work.
'She is a little better today than she was yesterday, and that was better than the day before.
'We don't know yet when she's coming back but knowing her she will'.
In Washington, administration spokesman Jay Carney denounced the attack and said: 'We believe that those responsible for these acts - and obviously there was other violence - need to be held accountable.'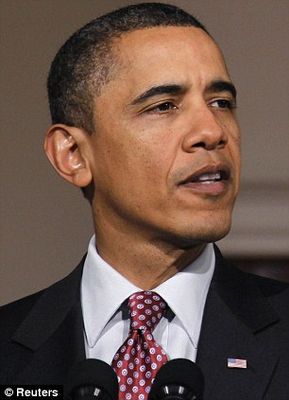 A family friend told
the New York Post
that the President had called Miss Logan late this morning and expressed concern for her condition.
A source told TMZ that the details of Miss Logan's assault are 'horrible' - but that she is determined to go back to work within weeks.
According to the source, Miss Logan is 'unbelievably strong' and has been candidly discussing what happened.
Earlier, Miss Logan, who is resting at her $600,000 suburban home with husband Joe Burkett and her two-year-old son, was said to be 'OK'.
Two security guards, paid for by the TV network, were on duty outside.
A spokesman who came out of the house said neither Miss Logan or her husband had any plans to leave and would not be making any comment.
Neighbours also refused to comment but a group of female cleaners who emerged from the property told
MailOnline
, 'she's OK, she's OK', before driving off.
British newspaper
The Guardian
today said some activists in Egypt had suggested the assault on Miss Logan had been the work of pro-Mubarak gangs, 'whose use of sexual harassment as an intimidation tactic was extensively documented, as was their targeting of foreign reporters'.
Many protesters in Cairo are keen to show that Miss Logan's attackers were not representative of the pro-change crowds, the newspaper said.
'It's incredibly sad that this has happened, and it's something that the spirit of Tahrir and the spirit of revolution was resolutely against,' Ahdaf Soueif, an author who spent a great deal of time in Tahrir Square, told the newspaper.
'Women in the square were rejoicing that they felt freedom on the streets of Cairo for the first time, and (this is) definitely something that we want to stamp out alongside corruption and all the other social ills that have befallen Egypt during Mubarak's regime.'
Victims of sexual attacks are not normally identified but CBS said it had decided to issue the statement about what happened to its correspondent after consulting her first.
Last night they released a statement, which said: 'On the day Egyptian president Hosni Mubarak stepped down, CBS correspondent Lara Logan was covering the jubilation in Tahrir Square for a '60 Minutes' story when she and her team and their security were surrounded by a dangerous element amidst the celebration.
'It was a mob of more than 200 people whipped into frenzy. In the crush of the mob, she was separated from her crew.
'She was surrounded and suffered a brutal and sustained sexual assault and beating before being saved by a group of women and an estimated 20 Egyptian soldiers.
'She reconnected with the CBS team, returned to her hotel and returned to the United States on the first flight the next morning. She is currently in the hospital recovering.'
Last night, on the 5pm
CBS news
bulletin, anchor Katie Couric - who herself had been 'manhandled' while reporting from Egypt - said Miss Logan had been 'recovering well in hospital'.
'Our thoughts and prayers are with her and, of course, we wish her the very best,' she added.
The network had not reported the story at all for four days, but did so eventually after American news agencies were on the brink of breaking it.
Senior U.S. commentators have argued that the sexual assault of woman by a mob in the middle of a public demonstration for democracy would be a news story regardless of the victim.
The attack took place just a week after Miss Logan and her crew were detained overnight in Cairo before being interrogated and deported back to New York.
She had returned to Egypt, describing it as 'in my blood' to be covering the violent scenes.
'We were not attacked by crazy people in Tahrir Square,' she told Esquire.com last week before the second incident. 'We were detained by the Egyptian army.
'Arrested, detained, and interrogated. Blindfolded, handcuffed, taken at gunpoint, our driver beaten. It's the regime that arrested us.'
'We were accused of being Israeli spies. We were accused of being agents. We were accused of everything.'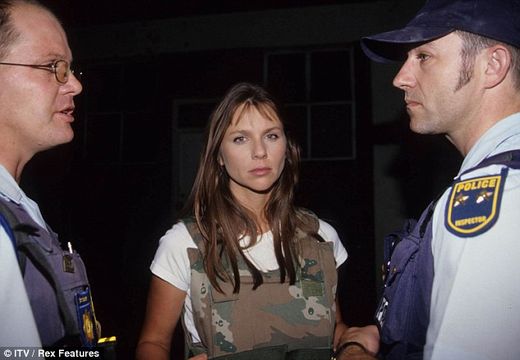 Miss Logan also said she had been 'violently, violently ill' for a few days before and had to beg her captors for an IV drip in order to rehydrate herself.
Yet despite the traumatic experience, the 39-year-old said she still felt compelled to return to the country.
'Part of me feels like it's really insane, but the other part of me made a very considered, rational decision with my teammates,' she told the website before boarding a plane for Cairo where she was attacked just a day later.
She reiterated the sentiments on the Charlie Rose show last Monday saying: 'It's very hard for me to be away from this story,' she said. 'I feel, in one sense, like a failure professionally.
'Part of me feel like it's insane, but the other part of me made a very considered, rational decision with my teammates (to return to Egypt)'
'I feel like I failed because I didn't deliver, and I take that responsibility very seriously.'
The thugs yelled 'Jew! Jew!' as they sexually assaulted her - even though she is not Jewish, CBS reported.
Speaking before the attack, South African-born Miss Logan had acknowledged that she had 'put my family through a difficult situation' but said she felt worse for the Egyptians left behind in the interrogation cells.
She also revealed to Esquire.com that the team were not travelling with private security on the trip when the attack took place, but had alerted the Egyptian embassy in the U.S.
Miss Logan is an experienced war reporter and was the only journalist from a U.S. network in Baghdad when American troops invaded the city, and reported live from Firdos Square as the statue of Saddam Hussein was brought down.
She is the CBS network's chief foreign correspondent and has reported extensively from the frontlines of Afghanistan.
Miss Logan, who had previously worked for Britain's morning news programme GMTV, is one of at least 140 correspondents who have been injured or killed since January 30 while covering the unrest in Egypt, according to the Committee to Protect Journalists.
The CPJ said the attack on Miss Logan was 'alarming' and praised her commitment to journalism.
'We have seen Lara's compassion at work while helping journalists who have faced brutal aggression while doing their jobs,' said Paul Steiger, chairman of the committee.
'She is a brilliant, courageous and committed reporter.'
Prior to Mubarak stepping down, the Egyptian military had been rounding up members of the press for their own safety after several were stabbed, punched, kicked, marched back to their hotel by gunpoint or hijacked in their cars.
Pro-Mubarak supporters had blamed the press for encouraging the uprising and publishing pro-democracy views.
CNN's star reporter Anderson Cooper was pulled out of Egypt ten days ago after he was physically assaulted.
Mr Cooper, 43, described how he was 'roughed up by thugs' and hit in the back of the head in the pro-Mubarak crowd, calling it 'pandemonium' and 'out of control'.
Yesterday he wrote on Twitter: 'Sickened and saddened by the attack on Lara Logan. She is in all of our thoughts and prayers.'
Miss Logan's colleague Katie Couric and ABC News's Christiane Amanpour were also physically attacked while reporting on the protests in Egypt.
Miss Couric was said to have been 'manhandled' while Miss Amanpour's car was surrounded by rioters shouting they hated America, though she escaped unhurt.
A Greek photographer was stabbed in the leg, while the BBC's Jerome Boehm was also targeted by thugs.
Reuters said one of its television crews were beaten up close to Tahrir Square while filming a piece about shops and banks being forced to shut during the clashes.
Miss Logan was previously married to professional basketball player Jason Siemon, whom she wed in 1998. The pair separated while she was in Iraq.
In 2007, about two years after her separation, she began a short-lived relationship with CNN correspondent Michael Ware, after which she began dating Mr Burkett.
She met Mr Burkett in Iraq, where he worked as a U.S. defence contractor.
Mr Burkett also has a daughter with his ex-wife Kimberly, to whom he was still legally married when he met Logan, although they had been separated for years.
Miss Logan, who modelled swimwear while she was at college, became tabloid fodder in early 2008 when Kimberly overdosed on tranquilisers after her husband filed for divorce.
She recovered and her lawyer told the
National Enquirer
that 'Kimberly believes Lara stole her husband'.
Miss Logan and Mr Burkett married in autumn 2008 and in December 2008 Miss Logan gave birth to son Joseph Washington Burkett V.
She cut her journalistic teeth on a newspaper in South Africa, where she grew up in Durban.
Her former news editor, Liz Clarke, said Logan had lobbied for a job at the paper since the age of 12 and had finally been rewarded with one on turning 17. Schoolfriends remember her as keen on public speaking, swimming and martial arts.
While working at GMTV, Miss Logan found herself at the centre of a row over sexism on the front line after ITV correspondent
Julian Manyon wrote in a magazine article about 'the considerable physical charms of my travelling companion, the delectable Lara Logan, who exploits her God-given advantages with a skill
that Mata Hari might envy'.
Miss Logan angrily hit back at the claim, saying good contacts and a devotion to her job were the reason she enjoyed such good access to Northern Alliance leaders in Afghanistan.