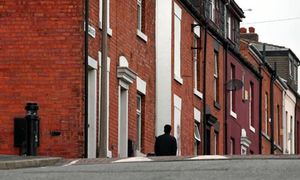 Rochdale arrests made after a police inquiry into the sexual exploitation of teenage girls
Police investigating a group of men who allegedly groomed young girls for sex in Rochdale have made a series of arrests.
Greater Manchester police said nine men had been arrested on suspicion of causing or inciting child prostitution, sexual activity with a child and paying for the sexual services of a child.
The men, aged between 20 and 40 from Rochdale and Heywood, were arrested on 21 December.
They have been released on police bail until March pending further inquiries.
All the arrested men are of Asian heritage and all of the 14 girls identified as potential victims and aged between 13 and 15 are white.
At least one of the girls was in the care of the local authority in Rochdale.
The girls claim they were plied with drink and drugs and then taken to flats and houses for sex.
It is understood some of the girls were missing from home. An inquiry was started after some of the alleged victims alerted police.
The move was as a result of an inquiry launched in 2008 into the sexual exploitation of teenage girls.
Chief Superintendent John O'Hare, said: "I hope this action shows the communities of Rochdale that we take the issue of sexual exploitation of children extremely seriously. This is an extremely complex investigation and the welfare of the victims is absolutely paramount.
"Both Greater Manchester police and Rochdale council have working strategies in place to combat child exploitation and will work together to prosecute people who target vulnerable children and young people.
He added: "We have shown that people who do exploit children will be investigated."
Last week, following an unrelated case, the former home secretary, Jack Straw, caused controversy when he said some Asian men saw white girls as an easy target for sexual abuse.
He spoke out after two Asian men who raped and sexually assaulted girls as young as 12 in Derby were given indefinite jail terms. But Keith Vaz, chairman of the commons home affairs select committee, said it was wrong to "stereotype a whole community".
It is understood that some of Greater Manchester police's most senior officers have met to discuss the allegations.
The investigation was launched by officers in the Rochdale division but has now been passed to the force's major incident team because of the serious nature and potential volume of the offences.
Greater Manchester police said it will continue to work in partnership with other agencies to ensure that the appropriate safeguarding measures are in place to protect vulnerable persons identified during the investigation.
Cheryl Eastwood, executive director for Children's Services at Rochdale council, said: "The council's Children Social Care Service has been liaising closely with police." The necessary steps had been taken to ensure appropriate support is in place for any young person affected as a result of the arrests.