A five metre wide chasm has mysteriously opened in a busy road.
The enormous crevice tore through the ground late last night, causing traffic chaos in Kota Kinabalu, Malaysia.
Miraculously no one was killed, although one truck was overturned by the force of the collapse.
Officials have no explanation for why the giant hole has appeared but confirmed they were looking into it.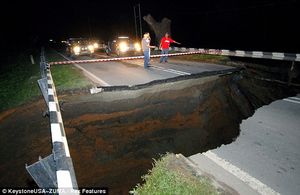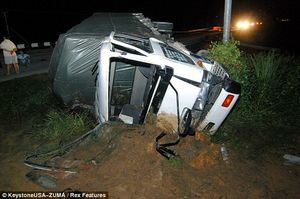 - -
By Mail Foreign Service